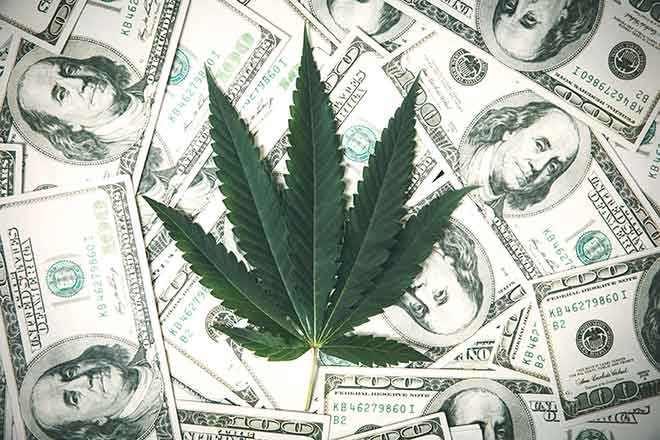 Published
Thursday, December 9, 2021
(The Center Square) - The latest attempt to give marijuana companies access to the U.S. banking system failed on Tuesday following negotiations in the U.S. House and Senate.
Lawmakers removed the Secure and Fair Enforcement (SAFE) Banking Act from the latest version of the National Defense Authorization Act (NDAA), despite the SAFE Act having bipartisan support.
The legislation would allow the banking industry to do business with licensed marijuana retailers and require those financial institutions to subject any funds to anti-money laundering requirements.
Rep. Ed Perlmutter, D-Colo., the bill's sponsor, criticized its exclusion from the NDAA in a statement on Tuesday.
"People are still getting killed and businesses are still getting robbed because of a lack of action from the Senate," Perlmutter said. "The SAFE Banking Act has been sitting in the Senate for three years and with every passing day their unwillingness to deal with the issue endangers and harms businesses, their employees, and communities across the country."
Perlmutter added his is not done advocating for the bill, and that Democratic leadership knows he intends to "pursue every possible avenue to get SAFE Banking signed into law."
Steven Hawkins, CEO of the nonprofit advocacy group U.S. Cannabis Council, said the bill's exclusion is disappointing, but added that the group is "heartened by the broad, bipartisan support" for the legislation.
"We see the consequences every day of the lack of banking access, from the rash of dispensary robberies to the ongoing challenges of minority and small business owners to secure capital," Hawkins said in a statement. "The SAFE Banking Act would provide urgently needed relief to cannabis businesses of all sizes and put wind in the sails of the broader push to end federal cannabis prohibition."
A group of 20 bipartisan governors previously sent congressional leaders a letter calling on them to pass the SAFE Banking Act.
"Medical and recreational cannabis sales in the U.S. were estimated to total $17.5 billion last year, but because of antiquated federal banking regulations, almost all cannabis transactions are cash-based," the letter reads.