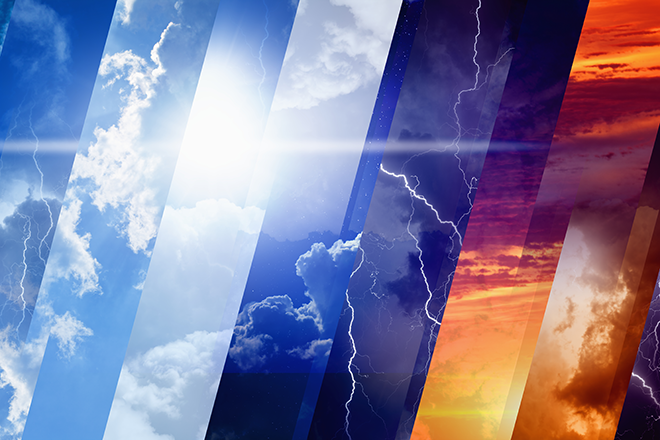 Published
Monday, May 27, 2019
After an active day of weather that brought hail and tornadoes to Kiowa County, Memorial Day will see a much calmer start, with sunny skies and seasonal temperatures expected.
Look for fog to clear by mid-morning as high temperatures reach the low 80s. Morning winds will be out of the southwest in the 5-10 mile per hour range, shifting to the south later in the day and increasing to 20-30 mph. Gusts could be as high as 40 mph in most areas.
Overnight, expect mid-40s with continuing south winds in the 20-25 mph range. Gusts to 40 mph are predicted to continue into the early evening.
Currently, KiowaCountyPress.net Live Weather from downtown Eads shows NE wind at 2 mph. The temperature is 64.
Elsewhere in Colorado, a winter storm watch is in effect along the Continental Divide. Ongoing late-spring snow storms are keeping seasonal mountain passes, such as Independence Pass, closed as Colorado Department of Transportation crews continue efforts to open the road - a task usually completed by Memorial Day.
Kiowa County Weather Outlook for May 27, 2019

Town

High

Low

Wind Gust

Direction

Arlington

84

46

40

South

Haswell

82

45

40

South

Eads

83

45

40

South

Brandon

82

45

35

South

Sheridan Lake

82

46

40

South

Towner

81

46

40

South
Weather information updated throughout the day is available at http://weather.KiowaCountyPress.net.