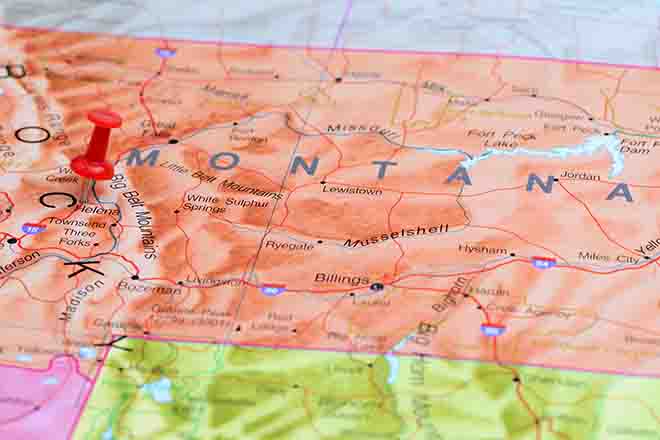 Published
Friday, July 1, 2022
(The Center Square) - Tourism in Montana will be affected by high gas prices, inflation and flooding at Yellowstone, but early season tourism was strong, the head of the Montana Chamber of Commerce said.
The state had maximum capacity, particularly in the western part of the state, Todd O'Hair, president and CEO of the chamber said.
"You take a look at some of those heavily visited areas like up on the Flathead, which is Kalispell and, Whitefish and those entrances into Glacier Park, right down the southern part of the state, around Bozeman, those areas," O'Hair said. "They were bursting at the seams with tourism."
Reservations began earlier this year than seen in past years, he noted. As Montana got into the tourist season, which typically starts in mid-June, it swung into full gear.
Gas prices had an initial impact, but knowing how they will impact visitors for the rest of the season is tough, he said.
"We're hearing reports that there were some trip cancellations from folks that gasoline prices had caused them to rethink their travel," O'Hair said. "But they were being backfilled pretty quickly with other folks that were looking to come to Montana."
But it will be hard to tell how gas prices that have gone up every few days change things.
"It's bound to have some folks thinking how far they're willing to travel, particularly those that are traveling by, like an RV or vehicle into the state," O'Hair said. "But it's still a little early to tell what sort of an impact it's going to have."
Gas prices of $5 a gallon might not stop someone already planning a vacation to decide to pay the extra cost to go enjoy themselves, University of Montana Institute for Tourism and Recreation Research researcher Kara Grau told KPAX.
Flooding in Yellowstone had a definite impact, particularly in the southwest corner of the state.
On an average year, approximately half of Montana visitors say they stop at Yellowstone, Grau told KPAX.
People that have wanted to visit Yellowstone National Park and suddenly find that they can't access the park from the northern entrance are canceling their trips and saying they'll reschedule when they can get in there.
Flathead is the other area that's flooding, though it hasn't been as severe.
"So, we've had flooding on the northern tier and on the southern tier. And the northern tier didn't experience quite as severe as they did in the southern tier," O'Hair said.
The tourism season is still relatively strong in the northern tier, he said.
"But when you run into a headwind like this, or a major event like a flood, it's causing a devastating effect on those businesses that are heavily reliant on tourist dollars," O'Hair said.