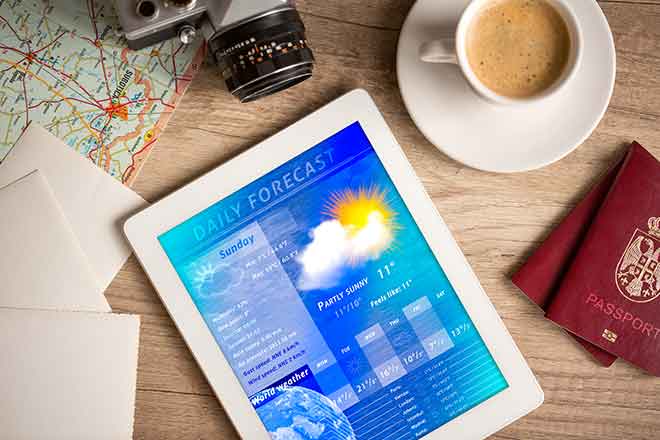 Published
Sunday, July 14, 2019
Hot temperatures are in store across Kiowa County for the next week, with minimal chances for rain.
Sunday's highs will be in the mid-90s for most of the county under sunny skies with an occasional cloud. The Arlington area will again approach 100. Overnight, look for mid-60s and partly cloudy conditions.
There is a slight chance for thunderstorms later in the day for western Kiowa County. Potential for evening storms continues through Wednesday, with the greatest chance coming Tuesday night.
By midweek, temperatures at or above 100 are predicted before falling back to the upper 90s next weekend.
Currently, KiowaCountyPress.net Live Weather from downtown Eads shows SSE wind at 4 mph. Just before 2:00 p.m. Saturday, winds were gusting to 21 mph. The current temperature is 62, with 0.00 inches of rain so far today. Yesterday, 0.00 inches of rain was recorded in Eads, with an unofficial high of 97. The strongest wind gust since midnight was 14 mph, while the high temperature for the day so far was 65 at 01:25 AM.
Elsewhere in Colorado, hot temperatures are predicted. Thunderstorm activity is expected over the mountains and parts of southwest Colorado, creating a low potential for flooding.
Weather information updated throughout the day is available at http://weather.KiowaCountyPress.net.
Kiowa County Weather Outlook for July 14, 2019

Community

High

Low

Chance of Precip

Wind Gust

Direction

Arlington

98

66

20

15

SE

Haswell

95

65

10

15

SSE

Eads

95

65

10

15

SSE

Chivington

96

64

0

15

S

Sand Creek Massacre NHS

95

61

10

15

S

Brandon

95

64

0

15

SSE

Sheridan Lake

94

64

0

15

SSE

Towner

93

64

0

15

SSE