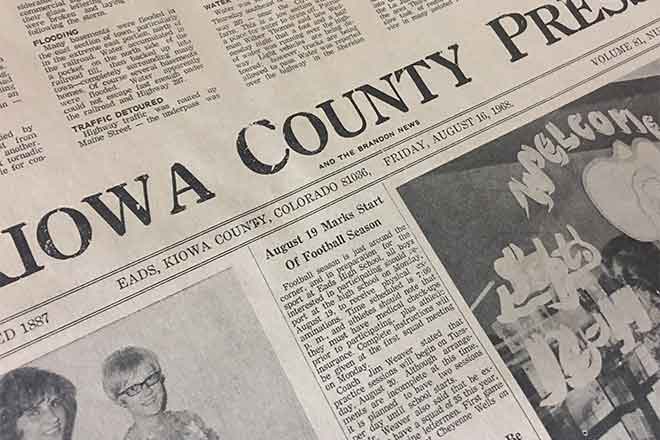 Published
Friday, February 5, 2016
15 yrs
February 9, 2001
Wild Horse Roundup- Curtis Shrimp wrote: I think the Pony Express needs a new, faster horse. Curtis was also looking forward to the start of his favorite season-Baseball
25 years
February 7, 1991
The Chivington Grazing Association members received just under 1.6 Million for sale of land and mineral rights.. The sale included about 16,000 acres of surface rights and more than 14,000 acres of mineral rights.
40 years
January 30, 1976
Eads Chamber resolution to urge the government official at all levels to work to put the postal system back under the control of Congress was noted by Wyoming Senator Gale McGee. McGee said he would enter the complete text of the resolution into official record of the U.S. Senate.
50 years
February 4, 1966
Miller Hardware plans a big Anniversary sale marking 25 years in business. The Miller family first open in 1941 when they purchase Kelly Hardware. In 1950 a new building was constructed on Maine Street to house Miller Hardware.