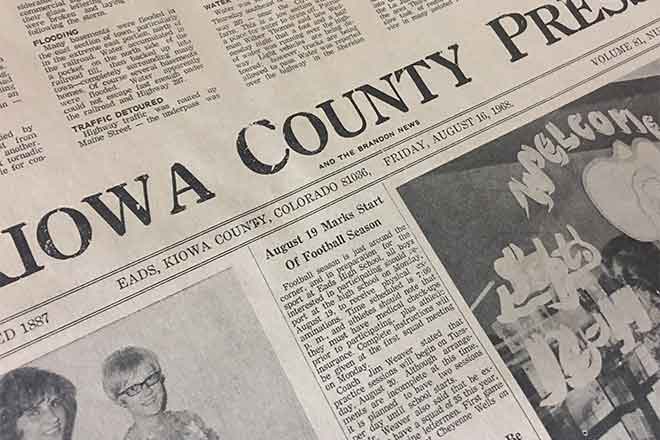 Published
Sunday, April 25, 2021
April 28, 2006
The National High School Athletic Coaches Association announced Steven Scott, former Towner resident, as a finalist for Coach of the Year.
25 Years Ago
April 26, 1996
Kit Carson News- Ruby Lafferty: Several fires in our community, the worse one being the Wagon Wheel Motel. It took a lot of hard work to get it controlled and put out.
A potluck reunion was held at the Eads Senior Center. Invited were ladies over 70 who ever had, or is currently, living in Chivington.
40 Years Ago
April 24, 1981
The District Scholarship Bowl was held in La Junta. The Plainview team took first and awarded three scholarships.
50 Years Ago
April 23, 1971
Marty Miller hurled a no-hit baseball game against Kit Carson.
Haswell 7th and 8th grader students went on a field trip that included stops Denver, Central City and Colorado Springs. The first stop was in Limon for breakfast then on to Denver to the Denver Museum of Natural History and Denver Zoological Garden and sack lunch at the park near the zoo. On to Central City visiting some shops and the Central City Museum. The highlight was a cold pop at the Toll Gate Saloon and an evening meal at a Mexican restaurant in Colorado Springs.