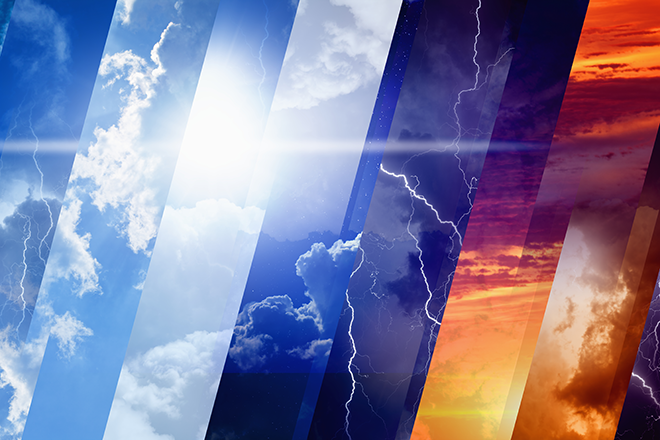 Published
Sunday, April 23, 2017
By Chris Sorensen
With drought conditions continuing to improve, chances for rain appear throughout the week to help continue the trend.
After a cool start to Sunday, with temperatures holding in the 30s across Colorado's eastern plains, the daytime high is expected to reach the 70s as a high-pressure ridge builds over the area. South winds will develop later in the afternoon, reaching the 15 to 20 mile-per-hour range. With Friday's wide-spread rain, fire risk should be limited.
Monday, an upper level disturbance moves out of Wyoming in Colorado's northeast plains. Temperatures will reach into the 80s, and some areas may start to see increased fire risk. Overnight, temperatures fall to the 40s.
Another upper disturbance moves through Colorado Tuesday, exiting the state Wednesday. The cooler air, combined with increased moisture in the area, is expected to bring widespread rain starting Tuesday afternoon and continuing into the evening. Areas above 6,000 feet may see several inches of snow. High temperatures will be in the 50s and 60s Tuesday, falling to the 30s overnight before returning to a similar level for Wednesday's high.
Another disturbance makes its way into Colorado Thursday and Friday. Combined with low level moistures and an upslope flow, periods of moderate to heavy rain are expected.
Cooler air by the start of the weekend may bring a round of snow across the plains as temperatures fall to near freezing for weekend lows.