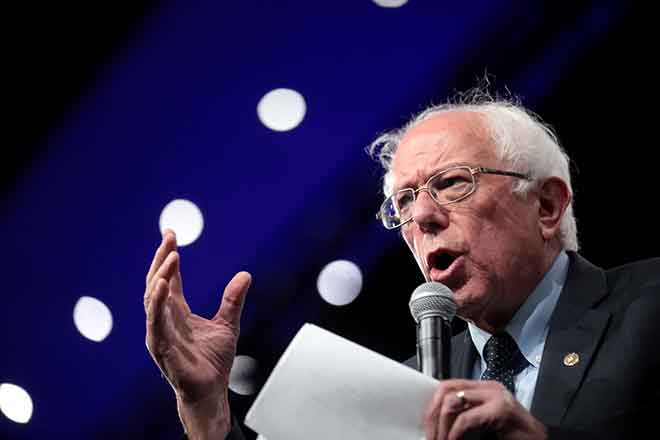 Published
Wednesday, March 4, 2020
U.S. Sen. Bernie Sanders, I-Vt., won Colorado's Democratic presidential primary on Tuesday.
A self-described democratic socialist, Sanders claimed 35.9 percent of the vote with 83 percent of precincts reporting. Former Vice President Joe Biden was in second with 22.2 percent, and billionaire Michael Bloomberg was in third with 22.1 percent. U.S. Sen Elizabeth Warren, D-Mass., was in fourth with 17.1 percent.
Though Biden was winning in more Super Tuesday states, Biden told supporters Tuesday night that he would win the nomination and beat President Donald Trump in November.
"We are not only taking on the corporate establishment, we are taking on the political establishment," Sanders said.
Polling of Democrats in the state done the week prior to the primary election showed Sanders leading with 27 percent of the vote, followed by Warren (15 percent), and Bloomberg and Biden (both with 11 percent). Pete Buttigieg had 12 percent in the poll, but the former South Bend, Ind. mayor dropped out of the race on Sunday.
That poll, done by Magellan Strategies, also found that 57 percent said it's most important to back a Democrat who they think can beat President Donald Trump, while 36 percent said it's more important to back a "candidate who shares your values and personal beliefs."
Colorado will split 67 pledged delegates among candidates who finish with at least 15 percent of the vote.