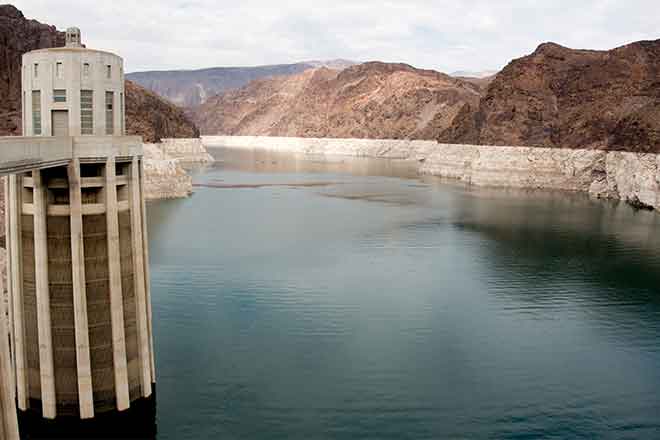 Published
Wednesday, February 1, 2023
(The Center Square)- As six states wait for California to join its Colorado River Basin water use agreement, Arizona Sen. Kyrsten Sinema called on the state to be willing to seal the deal.
In a letter to the U.S. Department of the Interior's Bureau of Reclamation Tuesday, Arizona, Nevada, Wyoming, New Mexico, Utah, and Colorado all agreed to work toward finding the best way to distribute the water source, which is facing drought conditions, but California was the missing signature.
"The announcement of the proposed collaborative approach to reach a fair, workable, and lasting solution to our water crisis represents a positive step in the right direction, and I'm grateful for Arizona's leadership on the drought proposal. Now, it's time for California to help solve the water crisis and be an equal partner," Sinema said. "Arizona - or any other state - cannot bear the full burden of water cuts. The Colorado River is all of ours and it's up to all Basin States to work together and protect the lifeblood of all of our economies and environments - our water supply. Failure is not an option, and I hope the Bureau of Reclamation will seriously consider the proposal laid out by the six states."
Despite the Tuesday deadline from the federal government, California will have its own proposal that it will put out, as they are the largest user of the water, CNBC reported.
As for Arizona in particular, the Colorado River is responsible for 36 percent of the state's water, according to the Arizona Department of Water Resources. The most noticeable way this is seen is with Lake Mead's elevation dropping 1,066.39 feet in 2021, the department says.
It's been an issue of bipartisan concern for the Grand Canyon State, as a $1.2 billion investment into handling the water crisis was a key achievement from the state Legislature and former Gov. Doug Ducey last year.
The water becoming more scarce has translated into real issues for everyone from Arizona farmers, who've had to get creative with their irrigation methods, to the residents of Rio Verde Foothills, which recently had its main source of water from Scottsdale cut off. Residents of the unincorporated community in Maricopa County are currently working with state lawmakers, as well as pleading with Scottsdale city officials, in order to find a lasting solution.