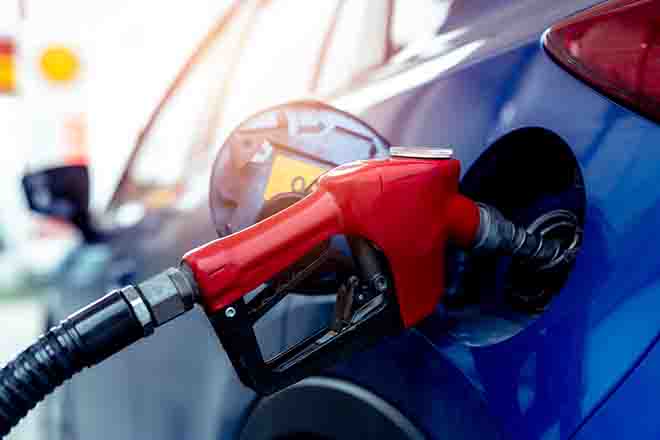 Published
Wednesday, March 9, 2022
(The Center Square) - After gasoline prices nationwide exceeded $4 per gallon for the first time since 2008, six governors called on the U.S. Congress to suspend the federal gas tax temporarily.
Govs. Gretchen Whitmer of Michigan, Tony Evers of Wisconsin, Tim Walz of Minnesota, Jared Polis of Colorado, Michelle Lujan Grisham of New Mexico, and Tom Wolf of Pennsylvania - all Democrats - signed the letter asking Congress to pass the Gas Prices Relief Act.
"As Congress looks to relieve Americans of the financial stress caused by increased gas prices amid international crises and rising inflation, we support federal legislation to address rising gas prices by suspending the federal gas tax until the end of the year."
The letter continued: "Money saved at the pump translates into dollars back in consumers' pockets for groceries, childcare, rent, and more," the letter says.
The American Automobile Association says the national average gas price per gallon in the United States is $4.173, up more than a dollar per gallon from 2021.
The governors co-signed a letter asking Congressional leaders to act on the Gas Prices Relief Act that includes H.R. 6787 and S. 3609 to alleviate the consumer cost of rising gas prices while protecting the federal government's capacity to make infrastructure investments.
The plan aims to suspend the federal gas tax for the rest of the year, which is 18.4 cents per gallon on gasoline and 24.3 cents per gallon on diesel fuel, according to the U.S. Energy Information Administration. The Committee for a Responsible Federal Budget estimated that a federal gas tax holiday through 2022 would save consumers $20 billion at the pump.
The governors said the plan would ensure the Highway Trust Fund stays solvent by authorizing the U.S. Department of Treasury to transfer general fund dollars to replace the temporarily lost revenue.
The proposed change wouldn't affect an additional $118 billion dedicated by the Infrastructure Investment and Jobs Act to fund the construction of roads, bridges, and highways nationwide.