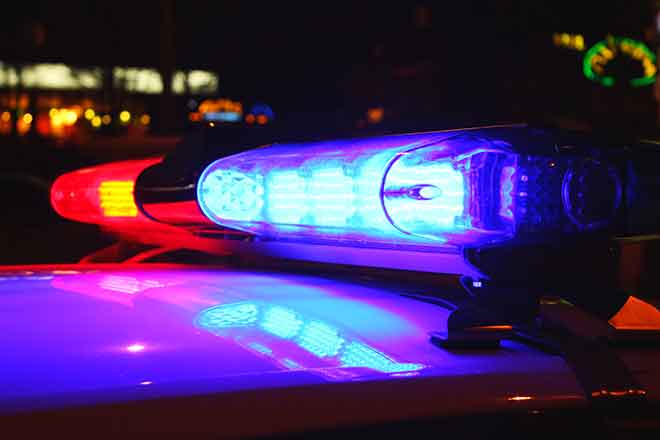 Published
Wednesday, April 7, 2021
Monday evening, Colorado Parks and Wildlife officers spotted a pickup in Lamar which matched the description of a vehicle reported stolen Monday morning in Sweetwater, Oklahoma. The officers attempted to stop the vehicle, however the driver, later identified as Kasey Patrick Scott, 30, did not stop.
The CPW officers pursued the vehicle north on Highway 287 into Kiowa County, where Kiowa County deputies joined the effort to stop the vehicle. They were able to use tire deflators about three miles east of Eads, however the red 2013 Ford F-150 continued toward the town.
Near South Hickman Street in Eads, Scott lost control of the pickup and crashed into the former Home Oil service station. Scott attempted to flee and a CPW officer used a TASER to subdue him, and he was then arrested.
Scott was transported to Weisbrod Hospital in Eads for medical screening, then taken to Bent County Jail in Las Animas.
During the pursuit, residents around Eads received text messages shortly before 8:00 p.m. advising them to stay inside their homes. The alert was cancelled minutes later.
According to the Beckham County, Oklahoma, Sheriff's Office, earlier in the day Scott has been spotted driving a vehicle which had been stolen in Clarendon, Texas. Scott crashed that vehicle in Sweetwater and escaped on foot before stealing the Ford pickup. He was spotted on a doorbell camera in Guymon, Oklahoma, Monday afternoon stealing a can of gas.
Scott is facing numerous charges in Colorado, including speeding 20-39 miles per hour over the posted speed limit, failure to drive in a single lane, reckless driving, driving under the influence, vehicular eluding, menacing with a deadly weapon, first degree assault on a peace officer, criminal mischief, resisting arrest, second degree criminal trespass and violation of a protection order. Other charges are expected in Texas and Oklahoma.
The Cheyenne County Sheriff's Office, Colorado State Patrol, and Lamar Police Department also assisted with the pursuit and arrest.