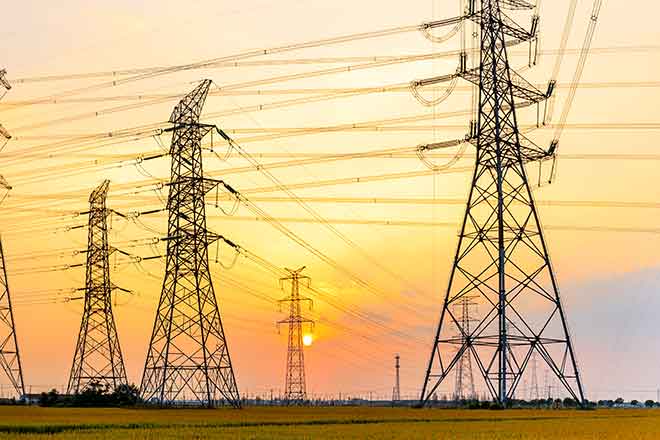 Published
Friday, March 19, 2021
(The Center Square) - Texas House members have filed bills over the past week designed to protect consumers and strengthen Texas' electric grid after hearing roughly 30 hours of testimony from officials from the Public Utility Commission, ERCOT and representatives from power companies.
House Speaker Dade Phelan, R-Beaumont, said the House will not vote on a bill pushed through by Lt. Gov. Dan Patrick, who leads the Senate, which would have required ERCOT to reverse $16 billion in electric bill overcharges.
The "Texas House is leading the charge in protecting consumers, fortifying our grid, and creating clear lines of communication and authority during extreme weather events," Phelan said in a statement. "We must take accountability, close critical gaps in our system, and prevent these breakdowns from ever happening again."
Instead, he pointed to bills introduced by members of the Texas House to address energy failures.
Rep. Chris Paddie, R-Marshall, introduced HB 10, HB 11 and HB 13, which are all scheduled for a public hearing.
HB 10 relates to the governing body of the independent organization certified to manage the ERCOT power region. It would restructure the ERCOT board, replacing the unaffiliated members with members appointed by the governor, lieutenant governor and speaker of the House. It also would require all board members to reside in the state of Texas and create an additional ERCOT board member slot to represent consumer interests.
HB 11, Protecting Consumers and Hardening Facilities for Extreme Weather, relates to the extreme weather emergency preparedness of facilities for providing electric service. It would require electric transmission and generation facilities in the state to be weatherized against the spectrum of extreme weather that Texas might face. Utilities will be required to reconnect service as soon as possible and prevent slower reconnections for low-income areas, rural Texas, and small communities. The bill follows through with a directive by Gov. Greg Abbott to the legislature to require energy companies to winterize their equipment.
HB 13 would establishe the Texas Energy Disaster Reliability Council. The council would be comprised of members from ERCOT, the PUC, Texas Railroad Commission and TDEM to coordinate during a disaster. They would be responsible for identifying challenges with fuel supplies, repairs, energy operations and preventing service interruptions from the wellhead to the consumer.
Rep. Richard Raymond, D-Laredo, introduced HB 12, Alerting Texans During Emergencies, which has been scheduled for a public hearing. The bill would create a statewide disaster alert system administered by Texas Division of Emergency Management (TDEM) to alert Texans across the state about impending disasters and extreme weather events. The alerts would also provide targeted information on extended power outages to the state's regions most affected. The system would build off the model used for Amber, Silver and Blue Alerts.
Rep. Craig Goldman, R-Fort Worth, introduced HB 14, Weatherizing Natural Gas Infrastructure, which would require the Texas Railroad Commission to adopt rules requiring gas pipeline operators to implement measures that ensure service quality and reliability during an extreme weather emergency, which covers winter and heat wave conditions.
Rep. Ana Hernandez, D-Houston, introduced HB 16 which would ban the sale of variable rate energy products for residential customers. These types of speculative plans, Phelan argues, resulted in exorbitant bills Texans reported of several thousand dollars for one month. One company offering such rates, Griddy, was sued by Texas Attorney General Ken Paxton. HB 16 would provide consumer protection to residential customers while still allowing the energy market to be competitive, Hernandez argues.
Rep. Joe Deshotel, D-Beaumont, introduced HB 17, Protecting Homeowner Rights, to prevent any political subdivision or planning authority from adopting or enforcing an ordinance, regulation, code, or policy that would prohibit the connection of residential or commercial buildings to specific infrastructure based on the type or source of energy that will be delivered to the end user.
Similar bills have been filed by Sen. Kelly Hancock, R-North Richland Hills, who was one of three senators who voted against Patrick's bill to reverse the $16 billion overcharge.