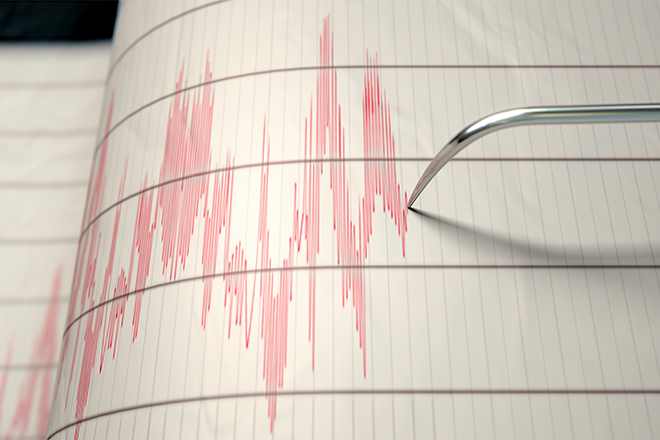 Published
Saturday, August 25, 2018
Rio Blanco County experienced its third earthquake in a day Saturday as a magnitude 3.4 quake shook an area approximately 50 miles north of Grand Junction.
The quake occurred at 4:42 a.m. and was about one mile beneath the surface. It was located about four miles southwest of a 4.3 earthquake that occurred Friday morning. That quake was the strongest of the year in Colorado so far. A magnitude 2.9 quake was also recorded in the area Friday by the United State Geological Survey.
The three locations are less than 10 miles southwest of an underground nuclear testing site from the early 1970s, though the site and Friday's quakes have not been linked.
Two additional quakes were recorded Friday just south of the Colorado-New Mexico border. They measured 3.6 and 3.2 on the Richter Scale.
Colorado has recorded 11 earthquakes measuring 2.5 or greater since the start of the year. In December of 2017, a 4.0 quake was reported near Trinidad in Las Animas County.
Update: this article has been updated to correct the time of the earthquake.