Image
Two new wildfires burn in southwest Colorado as crews opt for Lowline Fire 'confinement'
(Colorado Newsline) Firefighting crews are being reassigned away from the 1,800-acre Lowline Fire near Gunnison after containment lines halted its spread into a populated valley, and two new wildfires were reported in a remote area of the San Juan Mountains.
An estimated 166 personnel were still responding to the Lowline Fire as of Wednesday morning, down from over 400 last week, according to officials. Estimated containment on the lightning-caused fire, which was first reported in the Gunnison National Forest on July 26, has grown to 55%.
With the eastern half of the fire almost fully contained, firefighting officials have opted for a "confinement" strategy along on its western edge. Rocky terrain and other natural barriers to the west of the fire are expected to keep it confined within a remote wilderness area, even as it continues to smolder for weeks — "probably until it snows," said Rob Powell, an operations section chief with the National Interagency Fire Center.
Image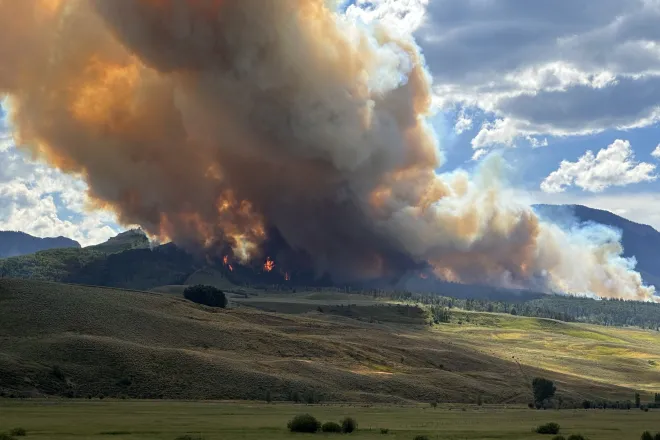 "It's going to wander around up there for quite some time," Powell said in a briefing Tuesday. "You're going to see smoke on this fire for quite a long time."
In a health advisory for Gunnison County issued Wednesday, the Colorado Department of Public Health and Environment warned of hazardous levels of smoke drifting towards Gunnison, 14 miles to the fire's southeast. Residents are advised to limit outdoor activities and "consider relocating temporarily if smoke is present indoors and is making you ill."
With reduced risk from the Lowline Fire, the Gunnison County Sheriff's Office has lifted a mandatory evacuation order previously in place for residents along County Road 727 in the Mill Creek watershed, though roads in the area remain closed to non-local traffic.
About 80 miles south of Gunnison, crews are also mobilizing to respond to two fast-growing fires in the San Juan National Forest near Pagosa Springs.
Image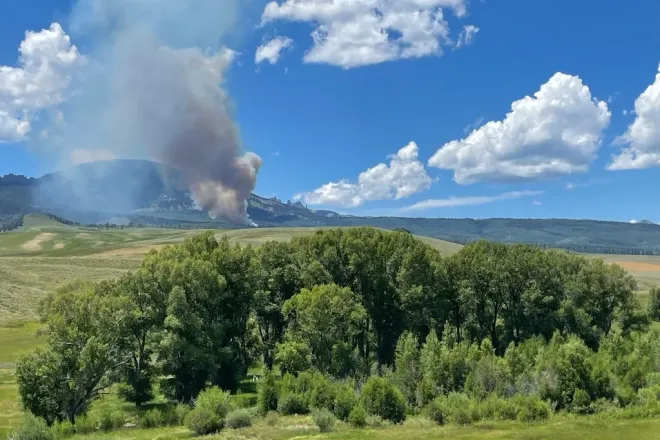 Officials say the Quartz Ridge Fire, estimated at 1,133 acres in size, and the Bear Creek Fire, at 283 acres, were both caused by lightning. With both fires burning in remote areas, no evacuations have been ordered, and no containment has been achieved.
"Firefighters are unable to directly engage due to very steep terrain (and) its remote location," officials said in a Wednesday update on the Quartz Ridge Fire. "The fire area in the South San Juan Wilderness is extremely steep and heavily loaded with dead timber both standing and down; this contributes to more intense fire behavior and elevates risk to firefighters and aviation."
Roughly 100 personnel are responding to the two fires, with a federal incident management team scheduled to take command of the response to the Quartz Ridge Fire on Aug. 12.
Colorado Newsline is part of States Newsroom, a network of news bureaus supported by grants and a coalition of donors as a 501c(3) public charity. Colorado Newsline maintains editorial independence. Contact Editor Quentin Young for questions: info@coloradonewsline.com. Follow Colorado Newsline on Facebook and Twitter.