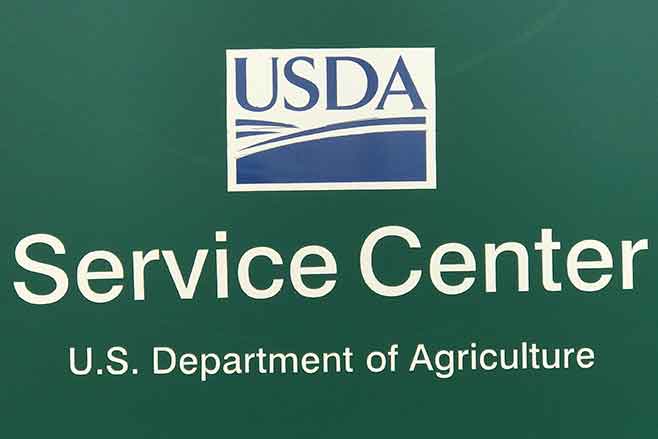 Published
Tuesday, July 26, 2022
IMPORTANT DATES TO REMEMBER
EMERGENCY RELIEF PROGRAM - Phase 1 - Deadline - TBD
NRCS DEADLINE FOR CRP SU#58 CONSERVATION PLAN - July 29, 2022
CRP GRASSLANDS SU #204 FSA NOTIFICATION DEADLINE - July 29, 2022
TIP - Transition Incentive Program - CRP 1-R submission deadline- AUGUST 5, 2022.
CRP GRASSLANDS SU 204 - Conservation Plan deadline September 9, 2022
Disclaimer: Information in this UPDATE is pertinent to Kiowa County FSA only. Producers reading this and that do not have FSA interest in Kiowa County are advised to contact their local FSA Office.
THE USDA SERVICE CENTER HAS A DROP BOX AVAILABLE ON THE EAST SIDE OF THE BUILDING.
RAIN!
Much of eastern Colorado received some beneficial moisture on Sunday evening. At the Service Center Monday morning, there was 1.7 inches in the rain gauge. This week is to be cooler and good chances for more precipitation. Enjoy the break from the heat; I know our air conditioner has been working overtime.
EXPIRING CRP EARLY OUT
Due to concerns regarding global food production, USDA is waiving refunds and penalties for CRP participants who voluntarily request to terminate a CRP contract that is in its final year and set to expire on September 30, 2022. Producers will continue to receive 100% of the final annual rental payment in October 2022.
The following criteria must be met for voluntary terminations to be eligible for the waivers of refunds (including interest) and liquidated damages:
CRP-1 is scheduled to expire on September 30, 2022
All participants on the CRP-1 submit a written request to the FSA county office to voluntarily terminate all or a portion of the land under the CRP-1
Request to terminate after July 15, 2022, which is the end of primary nesting season for CRP.
Conservation compliance requirements are met.
Other important facts -
There is no requirement to return the land to crop production; the land can remain in grass status and can be grazed.
This option is valid for participants on contracts that are or will be enrolling into the TIP (Transition Incentive Program).
Producers interested in seeking voluntary termination need to contact the FSA Office.
EMERGENCY RELIEF PROGRAM (ERP) DEADLINE
Producers who have not returned their CCC-520 Emergency Rescue Program application still have time to do so. The July 22nd date on the application is considered only a recommendation. FSA Offices will continue to accept the applications until a deadline is announced.
EMERGENCY RELIEF PROGRAM (ERP) - NAP DEADLINE
Producers who received a 2020 and/or 2021 Noninsurable crop Assistance Program indemnity payment will be receiving a CCC-520 ERP application in the mail in a couple of weeks. Problems due to software issues have delayed the mailing of the form to producers.
NRCS CONSERVATION PLANS - SIGNUP 58
The Eads NRCS Office will reach out to producers who have not returned the signed conservation plan for CRP Signup #58 - general offers one last time to be certain they have received the information. Producers who fail to return the signed conservation plans before the deadline of July 29, 2022. It's important that producers pay special attention to incoming phone calls or emails from any of the staff listed in the Service Center contact portion located at the end of the article. Failure to sign the conservation plan will void the offer.
CRP GRASSLANDS SU 204 RESULTS
FSA Offices received notification on July 14, 2022 of CRP Grassland Signup #204 results from ranking. Producers in Kiowa County received either an email or an envelope of the results. All offers submitted in Kiowa were accepted. Producers who receive the letter of acceptance have 15 days to notify the office if they wish to continue with the accepted offer. Producers who fail to notify the office by July 29, 2022, of their decision will have their offer terminated.