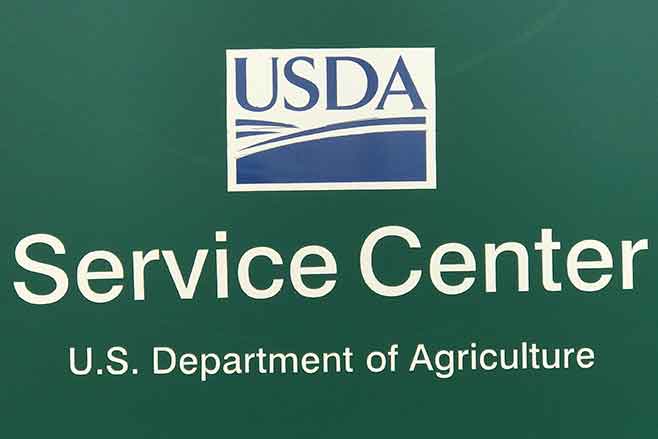 Published
Tuesday, May 17, 2022
I

MPORTANT DATES TO REMEMBER:
EMERGENCY GRAZING ON CRP AVAILABLE - 50% stocking rate reduction during primary nesting season.
CROP CERTIFICATION DEADLINE - July 15, 2022
TIP - Transition Incentive Program - DEADLINE TO SUBMIT CRP 1-R - AUGUST 5, 2022.
Disclaimer: Information in this UPDATE is pertinent to Kiowa County FSA only. Producers reading this and that do not have FSA interest in Kiowa County are advised to contact their local FSA Office.
THE USDA SERVICE CENTER HAS A DROP BOX AVAILABLE ON THE EAST SIDE OF THE BUILDING.
DROUGHT MAP
There were changes to the Drought Monitor map this past week. A D3 extreme drought intensity was added in parts of Lincoln, Washington, Adams, Elbert and Arapahoe counties, other surrounding counties remain in D2 drought intensity rate of severe drought. D3 designation also existing in Prowers, Bent, Baca and Las Animas counties. The only county in Colorado with a D4 - exceptional drought designation is Baca County. Also see the article Eads Residents Encouraged To Begin Conserving Water To Avoid Summer Restrictions.
CRP and NATIVE GRASS CERTIFICATIONS
FSA-578 farm certification report of commodities for farms that are 100% CRP or native grass were emailed to the operator on the farm(s) three weeks ago. The form(s) were email to the operator on the farm(s). We ask that you look through your email and received mail, sign and return the form to the office.
DAMAGE ASSESSMENT FROM FIRES
FSA is currently gathering damage assessments from producers who were affected by the fires south of Brandon and south of Haswell in April. Producers who received damage to property, contact the FSA Office.
CRP SIGNUP #58 RESULTS
FSA was notified of the ranking results for General CRP signup #58 last week. All submitted offers in Kiowa County were accepted. The contact producer on each contract has been notified either by email or by mail. It's the contact producer's responsibility to inform other producers on the offer of the acceptance. The contact producer has 15 days from May 5, 2022, to inform the FSA office to accept the offer. After May 20, 2022, if the producer has not contacted FSA; the offer will be terminated. Notification can be done through email or by phone.
SIGNUP #59 NRCS PLANNING
Accepted CRP General SU #58 offers that elect to move forward; those offers will be sent over to NRCS for conservation planning. For all contracts a required contract management will be planned before year 6 of the contract. All CRP-1 participants will be required to sign the conservation plan prior to July 29, 2022. This is the final opportunity producers will have to reject the offer without penalty.