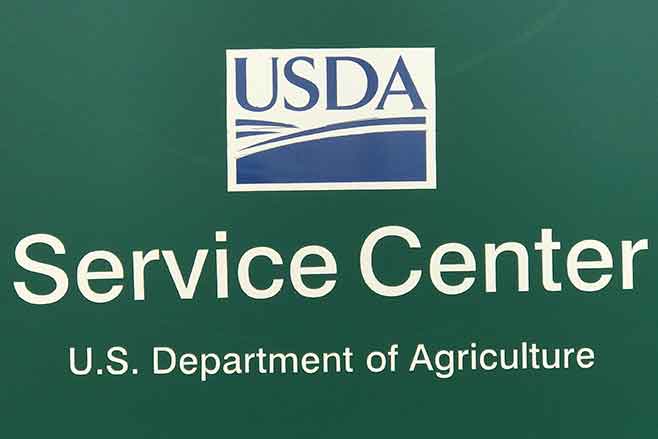 Published
Tuesday, May 25, 2021
IMPORTANT DATES TO REMEMBER:
SERVICE CENTER CLOSED - Monday, May 31- Memorial Day
CRP General CRP signup #56 - delayed
CORONAVIRUS FOOD ASSISTANCE PROGRAM - Signup reopened April 5 for at least 60 days.
PRIMARY NESTING SEASON - March 15 - July 15
Disclaimer: Information in this UPDATE is pertinent to Kiowa County FSA only. Producers reading this and that do not have FSA interest in Kiowa County are advised to contact their local FSA Office.
THE USDA SERVICE CENTER HAS A DROP BOX AVAILABLE ON THE EAST SIDE OF THE BUILDING.
SERVICE CENTER CLOSED
The USDA Service Center will be closed on Monday, May 31 in observance of Memorial Day. The Service Center will reopen on Tuesday, June 1.
CRP SIGNUP CHANGES
FSA offices are currently awaiting further instruction and the needed software changes to restart the CRP signup for contracts expiring September 30, 2021 and new offers for CRP.
MOISTURE RECEIVED
Definitely a May to remember; the moisture is an answer to many prayers. As of Monday, May 24; the FSA Office has recorded 3.97 inches for the month. For the 2020 calendar year, Eads received a total of 4.74 inches of precipitation.
Kiowa County seemed to have dodged the severe weather of large hail and tornadoes during the weekend.
DROUGHT MONITOR
With the received moisture, brings changes to the Drought Monitor. The map released on May 19 shows the central area of Kiowa County rated a D1 - moderate drought with the balance of the county rated D0- abnormally dry.
This again is a drastic change from last year at the same time. May 2020 drought map showed Kiowa County as a D2 and D3 drought rating.
EMERGENCY CRP GRAZING DURING PRIMARY NESTING SEASON
Due to the received moisture; any new requests for no payment reduction CRP Emergency Grazing during the primary nesting season may not be approved. The FSA office is awaiting further instruction before acting on any pending requests.
Approved requests to graze are allowed to continue to graze following the prescribed grazing plan. Approval to Emergency graze CRP occurs when a signed letter authorizing grazing can begin is received from the FSA Office.
Requests for CRP Non- Emergency grazing can be approved during the primary nesting season with a 25% payment reduction assessed to the contract(s). A 50% carrying capacity reduction is still applicable during primary nesting. The annual primary nesting season is March 15 - July 15. There can be no haying of CRP acreage during primary nesting.