Image
USDA Update - May 25, 2022
Important Dates to Remember
MONDAY, MAY 30th SERVICE CENTER CLOSED – Observance of Memorial Day Holiday.  
EMERGENCY GRAZING ON CRP AVAILABLE - 50% stocking rate reduction during primary nesting season. 
EMERGENCY RELIEF PROGRAM – Phase 1 – Deadline to submit application July 22, 2022 
CROP CERTIFICATION DEADLINE - July 15, 2022
NRCS DEADLINE FOR CRP SU#58 CONSERVATION PLAN - July 29th
TIP – Transition Incentive Program – DEADLINE TO SUBMIT CRP 1-R - AUGUST 5, 2022.
Disclaimer:  Information in this UPDATE is pertinent to Kiowa County FSA only.  Producers reading this and that do not have FSA interest in Kiowa County are advised to contact their local FSA Office. 
THE USDA SERVICE CENTER HAS A DROP BOX AVAILABLE ON THE EAST SIDE OF THE BUILDING. 
D3 DROUGHT DESIGNATION
Image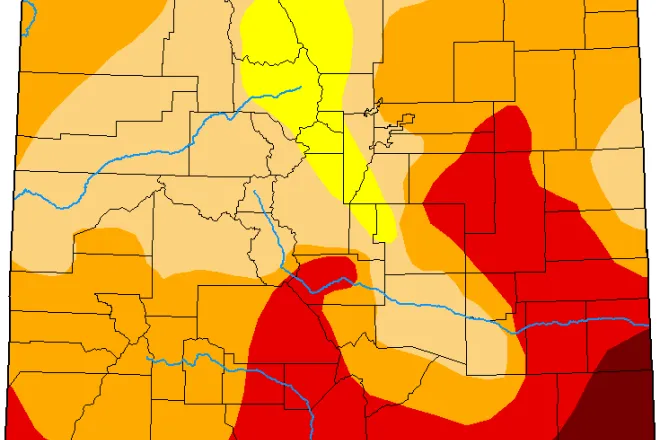 EMERGENCY RELIEF PROGRAMS
ELRP - Phase 1 – completed 
Producers who had an approved 2021 Livestock Forage Program or LFP application received phase 1 payment in April.  
ELRP - Phase 2 - signup date to be determined 
This phase will provide relief to eligible producers who did not apply or were not eligible for the Livestock Forage Program or LFP.  
ERP – Phase 1 – signup May 23 to July 22, 2022 
FSA Offices and producers alike received notification through media releases regarding Phase 1 of Emergency Relief Program or ERP last week.  ERP Phase 1 will encompass producers who had Federal Crop Insurance and received a crop insurance indemnity payment for crop years 2020 and 2021.  Applications (FSA-520 forms) for the program will be mailed out to the primary policyholders beginning Wednesday, May 25, 2022. Producers will return the applications to the FSA Office identified on the application.  FSA county offices have not received any formal training on the program; however there will be a cover letter enclosed with the application(s) that will give producers instructions regarding signing and obtaining required signatures. Before calling the FSA office; read the letter. If producers have any questions regarding crop insurance units, they need to contact their crop insurance agent.    
LINKAGE REQUIREMENT - There is a crop insurance linkage requirement with accepting the EPR payment.  By signing and returning the FSA-520; producers agree to purchase a minimum of 60% level of insurance coverage for the crop(s) receiving payment for the next two crop years.  
ERP – Phase 2 - signup TBD
This phase will provide assistance to producers who suffered losses covered under the NAP or Non-insured Assistance Program for crop years 2020 and 2021 or suffered losses that were not insured or insurable by Federal Crop Insurance or NAP.  A signup date for this phase has not been announced.  
DAMAGE ASSESSMENT FROM FIRES
FSA is currently gathering damage assessments from producers who were affected by the fires south of Brandon and south of Haswell in April.  Producers who received damage to property, contact the FSA Office to complete an assessment.