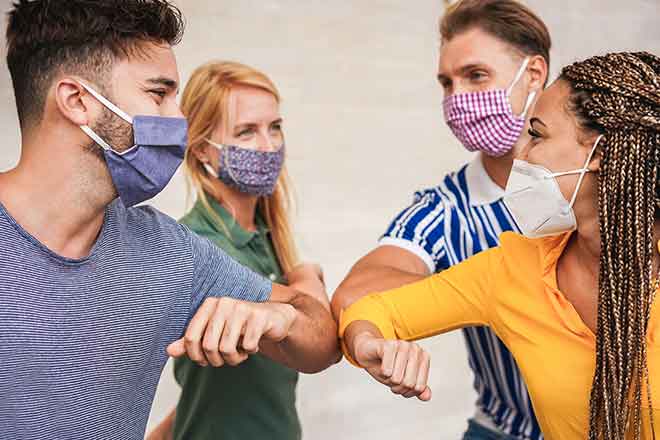 Published
Tuesday, July 21, 2020
(The Center Square) - Colorado's statewide mask mandate is being met with mixed reactions from local governments and law enforcement across the state.
Gov. Jared Polis signed an executive order last week requiring all individuals in the state 10 years or older to wear masks while in indoor public places.
Those in violation "may be subject to civil or criminal penalties, including but not limited to prosecution for trespass," the executive order states.
The order came after the governor had previously expressed doubts on the scope of such an order and the state's ability to enforce one.
During a news conference announcing the order on Thursday, the governor was flanked by Denver Mayor Michael B. Hancock and Aurora Mayor Mike Coffman, who both spoke in support of the measure.
Denver County, along with Adams and Arapahoe counties, which include Aurora, had existing public health orders requiring masks, similar to Summit County, where the board of commissioners sent a letter to the governor Thursday in support of the statewide mandate to "protect residents and visitors in our county and ensure compliance across the state."
Other counties that had existing mask mandates include Gunnison, Routt, Eagle and Pitkin.
Some counties, along with sheriff departments, have said that while they will encourage mask wearing, they wouldn't enforce the mandate.
Weld County Commissioners said that reducing COVID-19 spread "comes down to personal responsibility, not government mandates," and that the county health department won't enforce the executive order.
"In Weld County, we believe in the individual responsibility of citizens to determine how best to protect themselves, their family, their business and their consumers," Weld County Chair Mike Freeman said. "Where the governor wants to force everyone to wear a mask, we believe in our citizens' individual right to make that determination."
Grand County Commissioners voted against a countywide mask requirement, Ski-Hi News reported, just days before the governor signed the executive order requiring masks statewide.
A week before the statewide mandate, Douglas County Commissioners voted to opt out of the Tri-County Health Department's (TCHD) mask requirement and formally withdraw from the department. (Adams and Arapahoe counties are also members of TCHD).
The El Paso County Sheriff's Office said that while it will encourage wearing masks, it won't "be expending the resources of the Sheriff's Office on issuing citations to individuals not wearing masks."
"We're not going to be the mask police," El Paso County Sheriff Bill Elder said. "We're going to enforce other violations of Colorado Revised Statutes such as trespassing."
Businesses can deny service to individuals not wearing masks, and if an individual refuses to leave, they would be trespassing, Elder explained.
"We will enforce trespass laws," he said.
KJCT reported that sheriff departments in Delta, Elbert, Teller, Washington and Weld counties also said they wouldn't be enforcing the state's order.
Polis defended the order and explained his reversal on a mask mandate during a Sunday appearance on ABC News's "This Week."
"You went from saying you didn't believe a mask mandate was enforceable to issuing a statewide mandate in the span of one week. Even as recently as this past Tuesday, you said you were conflicted on the mandate. What changed between then and Thursday, when you put out that executive order?" guest anchor Martha Raddatz asked Polis.
Polis said the mask mandate came as "an easy decision" that showed requirements do cause more people to wear masks.
"There's no governor that ran for office or gets up every morning saying, I want people to wear masks," he said. "And that's why [Arkansas Gov. Asa Hutchinson] had concerns about it. So did I. We don't want to tell people what to wear or what to do in their lives. This is a free country. That's what we treasure here."
"What we found in our state is, we had about 60 percent of our state that had a municipal or county mask mandate," he added. "And we simply found that they work. Two things. The areas that had mask requirements in our state had 15 percent to 20 percent more mask usage and lower spread of the virus."