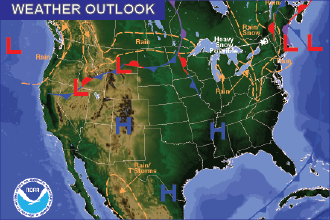 Published
Saturday, October 22, 2016
By Chris Sorensen
Saturday will be the warmest day of the coming week; however, highs will be above the previous week.
A high in the mid-80s is expected Saturday, with an overnight low near 40.
Sunday starts a week of clear, sunny days and highs in the mid-70s - above average for this time of year. Evening temperatures will be in the upper 30s to mid-40s. Thursday is the exception, with a high in the low 80s.
Rain is currently not expected during the week.
With the warm temperatures and lack of moisture, fire risk may increase and caution with outdoor burning is advised.