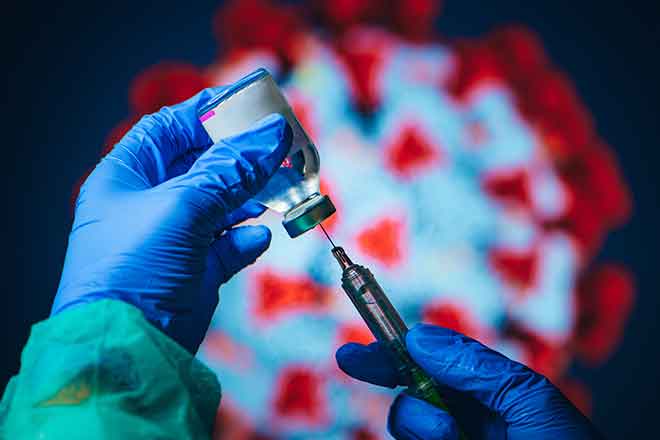 Published
Saturday, November 6, 2021
(The Center Square) - Wyoming is joining an 11-state coalition in a lawsuit targeting the Biden administration's private sector vaccine mandate.
President Joe Biden announced plans in September to require private employers with 100 or more employees to mandate vaccinations or weekly testing. The Department of Labor's Occupational Safety and Health Administration (OSHA) released details of the rules this week, which include a January 4 deadline for vaccination.
Wyoming Governor Mark Gordon, who previously vowed to challenge the mandate, said his administration is "committed to using every tool possible to oppose these unlawful federal policies."
"We have been preparing for this battle and, as promised, we are now joined in the fight to protect our civil liberties," he added.
The federal mandate would affect 106,462 individuals in Wyoming, or 41.7% of the state's total workforce, according to the Wyoming Department of Workforce Services.
"The federal government lacks constitutional authority under its enumerated powers to issue this mandate, and its attempt to do so unconstitutionally infringes on the States' powers expressly reserved by the Tenth Amendment," says the states' petition, which was filed in the 8th U.S. Circuit Court of Appeals.
"OSHA also lacks statutory authority to issue this mandate, which it shoe-horned into statutes that govern workplace safety, and which were never intended to federalize public-health policy," it adds.
Wyoming is joined in the lawsuit by Alaska, Arizona, Arkansas, Iowa, Montana, Missouri, Nebraska, New Hampshire, North Dakota, and South Dakota.
The Biden administration is facing multiple other lawsuits over the federal mandate from business groups and other coalitions of states.
The attorneys general of Texas, Louisiana, Mississippi, South Carolina, and Utah have filed a similar lawsuit in the 5th U.S. Circuit Court of Appeals. Another lawsuit has been filed in the 6th U.S. Circuit Court of Appeals by the attorneys general of Tennessee, Idaho, Kansas, Kentucky, Ohio, Oklahoma and West Virginia.
Wyoming is also part of a lawsuit challenging the Biden administration's vaccine mandate for federal contract workers.