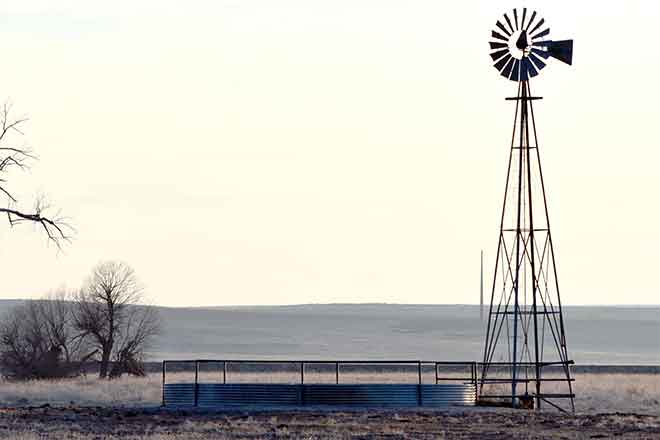 Published
Sunday, December 25, 2016
The Colorado Department of Agriculture is now accepting applications for 2017 Noxious Weed Management grants. This year, the Department plans to award over $755,000 in grant funds to organizations and associations for projects that focus on controlling the state's designated noxious weeds. Of that amount, over $105,000 are from the U.S. Forest Service's State and Private Forestry program. These grants, which are administered through CDA, support projects that reduce noxious weed infestations occurring close to Forest Service-managed lands.
"Controlling these invasive plants improves agricultural productivity, reduces wildfire risk and soil erosion, and improves soil health across the state," said Steve Ryder, CDA's State Weed Coordinator.
In 2016, the General Assembly provided $700,000 for projects that are now being completed, with funding made available to over 55 counties, cities, conservation districts and non-profit organizations. All of the state's known populations of List A species were treated in 2016, along with numerous List B species.
More information about these grant programs, including the application forms, can be found on the Noxious Weed program's website: www.colorado.gov/agconservation/noxious-weed-grants-and-financial-assistance
Applications are due by January 20, 2017.
For questions regarding the Noxious Weed Fund grants, contact Steve Ryder at (303) 869-9034 or Lara Duran at (303) 869-9036. For questions regarding the State and Private Forestry program, contact Patty York at (303) 869-9035.