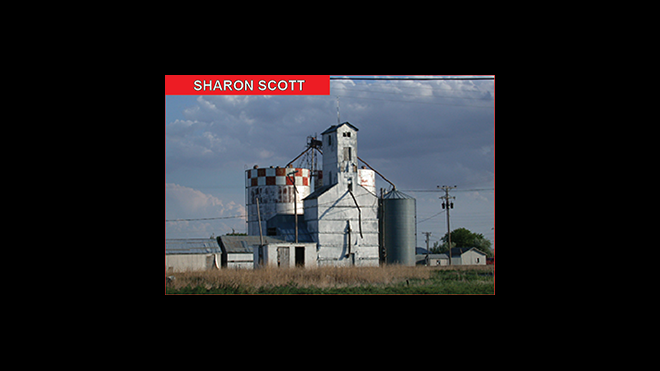 Published
Monday, October 9, 2017
Saturday evening supper guests of Freda Schmidt were: Alfie and Karen (Teeter) Pfeifer, missionaries from the Dallas District, Pastor Ernie and Connie Lambright and Jim and MaryAnn Richardson. They celebrated Jim's 89th birthday also. Happy Birthday Jim!
Last weekend, Burl and Cathy Scherler and friends went to Estes Park to see the colors. They said it was really pretty up there. On their way home, they stopped in Denver to attend their grandson Brady's baseball game.
Connie Weber came to visit her parents, Denis and Theresa Weber this past weekend. Jerry and Quinton Weber joined them for meals and visiting. Glad to see that you are home from the hospital, Jerry.
Susan Greenfield attended the volleyball and football games in Eads on Friday night.
Saturday, Jackie Koehler and I attended the craft fair in Haswell and had lunch there.
Monte and Linda Stum's daughter, Kami Janes, and family spent the weekend with them. Other guests from Colorado Springs came over the weekend to go antelope hunting.
Cheri Hopkins went to Tribune on Saturday to watch her grandson, Layton, play flag football. Later that day, she stopped in at the Monte Stum residence to visit with Kami Janes and her family.
Lori and Carol Shalberg went to Lakin, Kansas, Friday evening to watch Carol's grandson, Dawsen Shalberg, play in his football game. Weekend guests of Merle and Carol Shalberg were Charlie and Carol Kleeberg of Colorado Springs. Greg and Penni Shalberg and Penni's sister, Tanya, and husband, Shane, from Canon City joined Merle and Charlie to do some antelope hunting over the weekend. I understand they were very successful.
Bernice Tuttle is out of the hospital and back in Sharon Springs at the nursing home. Glad you're doing better Bernice.
Dick and I went to Garden City Monday to do some shopping. Sure was foggy, and water laying everywhere. All the moisture is great, but it will slow down the fall harvest.
Plainview has home volleyball games on Monday and Tuesday. They travel to Karval Thursday. Friday, Plainview hosts their annual Knowledge Bowl. Busy week.
Have a great week and hope to see you at Dick's birthday party Saturday.