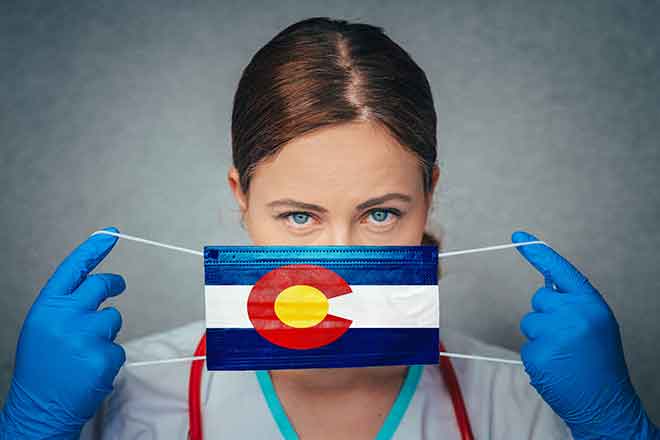 Published
Tuesday, December 1, 2020
(The Center Square) - Colorado lawmakers have introduced a package of COVID-19 relief bills on Monday, as lawmakers return to the state capitol for a special legislative session.
Gov. Jared Polis, who is isolating after testing positive for COVID-19 over the weekend, earlier this month called for a special session pledging pandemic relief.
Among the legislation are bills that would provide relief to small businesses, renters and households, and expanding broadband access. The bills were pre-released at the permission of bill sponsors over the weekend.
"This package of bills cannot replace what we've lost and it can't make up for the lack of nation-wide relief, but it can offer a lifeline to those who find themselves fighting to stay afloat," Senate Majority Leader Steve Fenberg, D-Boulder, said in a statement. "We are committed to implementing any and all solutions that get us over this next hurdle, which will be one of the biggest ones we have faced yet, but together we can make it through."
Small businesses would see $57 million in aid and grants from one bill, which includes $37 million for counties to distribute to small businesses and $7.5 million in relief for creative industries. Another bill would allow restaurants and bars to retain state sales taxes through February 2021.
On housing, eligible households and individuals in need would see $50 million in emergency assistance under one bill, while another bill would allocate $5 million to the state's low-income energy assistance fund for utility bill assistance.
A bipartisan bill would appropriate $45 million from the state's general fund to two new emergency relief grant programs for child care to help facilities stay open. Another bipartisan bill would provide $20 million for grants to the Department of Education to expand broadband access for remote learning.
The governor could also get access to $100 million for pandemic-related public health expenses under another piece of legislation.
Coloradans can submit testimony, or testify remotely or in-person on the special session legislation.