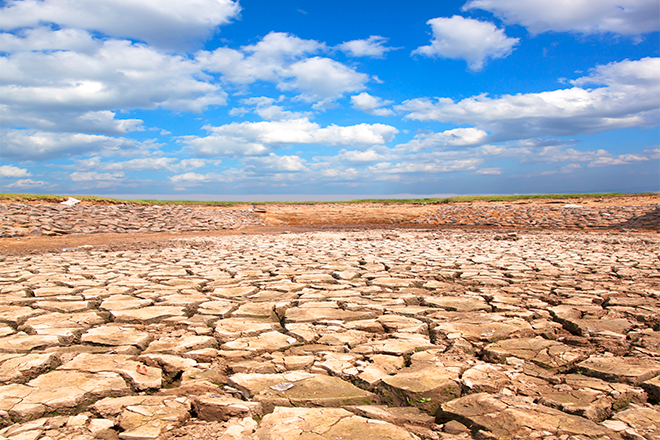 Published
Friday, August 31, 2018
Periodic storms across southeast Colorado have contributed to further improvements in drought conditions while the western half of the state continues to see the worst of this year's impacts.
As much as two inches of rain fell in parts of Las Animas, Baca and Prowers counties, contributing to the improvement for the far southeast.
Most of Crowley County, along with lesser portions of Otero, Bent and Kiowa counties, shifted from extreme to severe drought.
Baca County saw substantial improvement as severe drought retreated from all but the northwest and southwest corners and was replaced with moderate conditions. Areas of moderate drought in much of the eastern half of the county is now reporting as abnormally dry. A sliver of eastern Baca is drought-free.
In Prowers county, abnormally dry conditions now cover the eastern quarter of the county, an improvement from moderate drought reported last week. Abnormally dry conditions made a similar expansion in eastern Kiowa County.
East central Las Animas County shifted from severe to moderate drought.
Most of northeast Colorado remains drought-free, with abnormally dry conditions across the front range metropolitan area down to Colorado Springs.
Overall, 19 percent of Colorado is drought-free, unchanged from the prior week. Nine percent is abnormally dry, up two percent. Moderate drought covers eight percent of the state, down from nine percent. Severe drought remains at 20 percent, while extreme conditions cover 36 percent, down one percent versus the previous week. Exceptional drought continues to impact nine percent of Colorado.
One year ago, 81 percent of the state was drought-free, with the remainder reported as abnormally dry.
Drought categories include (ranked from least to most severe) abnormally dry, moderate, severe, extreme and exceptional drought.
Colorado Drought by the Numbers

Week

Date

None

D0

D1

D2

D3

D4

Current

8/28/18

19

9

8

20

36

9

Last Week

8/21/18

19

7

9

20

37

9

3 Months Ago

5/29/18

25

11

13

17

26

8

Start of Calendar Year

12/26/17

7

65

28

0

0

0

Start of Water Year

9/26/17

68

29

4

0

0

0

One Year Ago

8/29/17

81

19

0

0

0

0