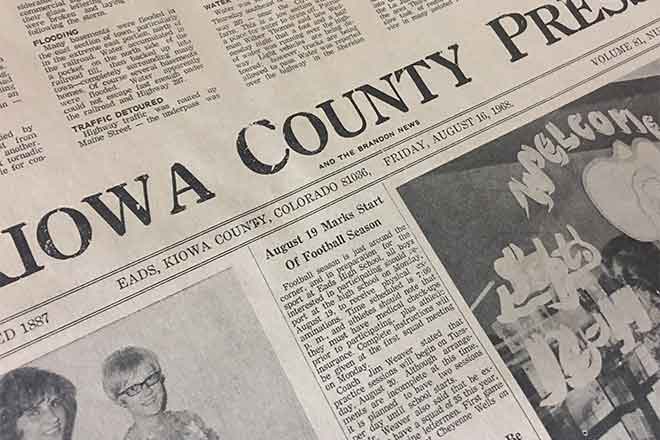 Published
Thursday, February 18, 2016
15 yrs
February 23, 2001
The National Park Service in conjunction with Kiowa County Commissioners and the Kiowa County Economic Development Office will hold an open house to share information with the public on newly authorized Sand Creek Massacre National Historic Site.
25 years
February 21, 1991
A Kit Carson police trainee, Howard Mitchell, was a major contributor in the capturer that ended a two-day crime spree in southeastern Colorado last month.
40 years
February 13 , 1976
The continued existence of Weisbrod Memorial Hospital is threatened unless a workable solution to its problem is found immediately. That is the consensus of participating members of the hospital board and the County Commissioners.
50 years
February 18, 1916
Comments Here & There: Some people comment regularly about the appearance of several "broken-down" buildings in town - wishing something could be done to rid the community of these "eye sores".