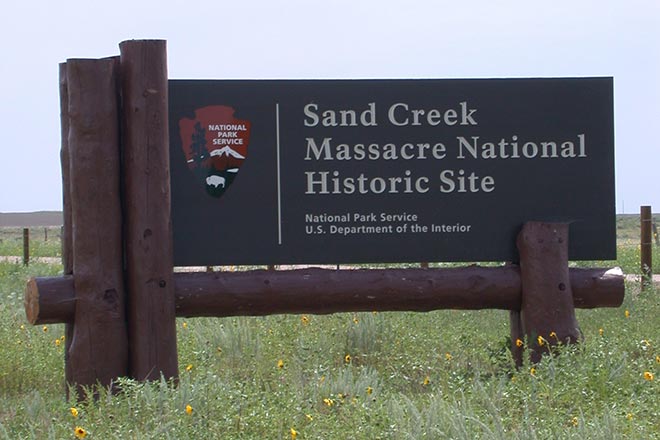 Published
Wednesday, February 17, 2021
Sand Creek Massacre National Historic Site is welcoming its newest maintenance staff member, Charles Crossen.
Charles was born in Great Falls, Montana, and grew up in Yellowstone National Park at Mammoth Hot Springs. Because his father works for the National Park Service, he has lived in Wyoming, Utah, and South Carolina and has developed a love for the National Park Service and its mission to protect our nation's treasures.
As an Eagle Scout, Charles was taught more about the outdoors and protecting the land. He enjoys visiting National Parks, camping, hiking, and other outdoor activities while cooking, entertainment, music, and trades are his passion.
During Charles' graduation year of high school, he took an auto collision class at Bridgeland Technical College in Utah, and in the early 2010's he worked as a shift manager for BMW auto detailer in Columbia, South Carolina. While living in South Carolina, Charles earned a certificate in audio engineering at Midland Technical College and, afterward, moved back to Utah and worked in the food industry. Charles started working for the National Park Service at Theodore Roosevelt National Park in North Dakota as a seasonal maintenance worker.
Charles is excited to be on staff at Sand Creek Massacre National Historic Site and is looking forward to working with the park and community.