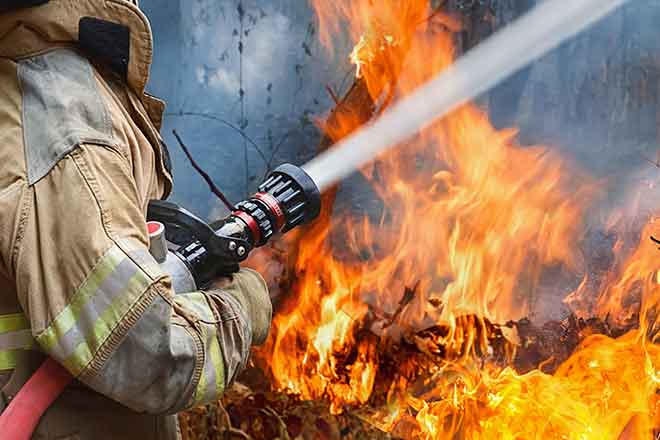 Published
Tuesday, April 3, 2018
Fire danger returns to Colorado after a day that saw fires start in El Paso and Mesa counties that forced evacuations. Extremely strong winds are also expected Tuesday.
A high wind warning is in effect from the Wyoming border south to Crowley and Kiowa counties. Winds will be out of the north at 30 to 40 miles per hour, with gusts to 60 mph expected. Drivers of light and high-profile vehicles can expect difficult conditions due to strong cross winds, particularly on the east-west roads and highways. The strongest gusts are expected along the Interstate 70 corridor through Kit Carson and Lincoln counties.
A red flag warning - indicating extreme fire danger - is in effect from 9:00 a.m. until 7:00 p.m. Tuesday. Relative humidity will drop below 10 percent. Combined with wind and dry fuels due to drought, any fires that start could spread rapidly. All outdoor burning and any other activities that could cause a fire are strongly discouraged. The warning covers Baca, Prowers, Bent, Otero, Crowley, and Kiowa counties, eastern Las Animas county, most of Pueblo and El Paso counties, as well as portions of Elbert and Lincoln counties. The warning extends into Kansas, Oklahoma and New Mexico.
People in the warned areas should be prepared for evacuations if a fire starts.
A fire weather watch has also been issued for southeast Colorado Wednesday as dry and windy conditions continue.