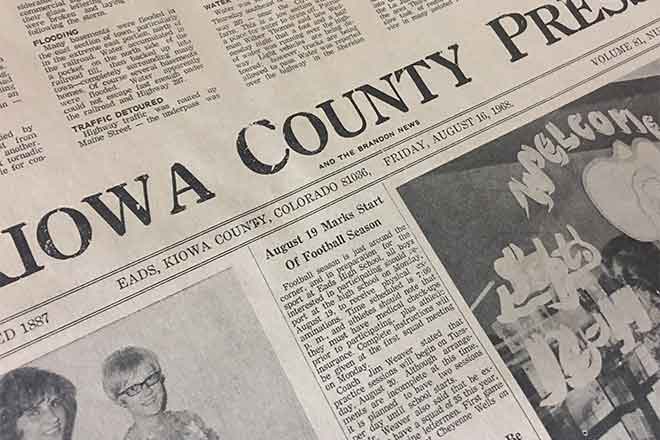 Published
Saturday, March 12, 2016
15 yrs
March 16, 2001
Wild Horse Roundup: I saw geese flying over a few days ago. Does that mean it is going to b a early spring or maybe they were lost?
25 years
March 14, 1991
Wind has not cause this much damage to county crops since February of 1977, ASCS County Director Rod Johnson told the Press Tues.
40 years
March 5, 1976
Kiowa County property owners will pay $100,000more in property taxes in 1976 than they paid in 1975, according to the Colorado Public Expenditure Council.
50 years
March 11, 1966
Be it Resolved that the Board of County Commissioners of Kiowa County, Colorado hereby goes on record as opposed to any & all efforts to consolidate Kiowa County with other area, or to consolidate or remove any of the local government offices now situated in Kiowa County...