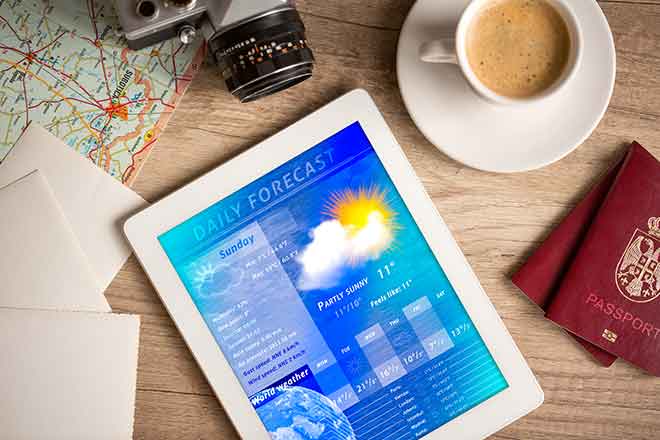 Published
Monday, June 24, 2019
Monday sets the stage for a warm, mostly dry week in Kiowa County following an unseasonably cool weekend with periods of heavy rain.
Look for sunny skies with high temperatures in the low 80s for the day. Wind will generally out of the west at 10 to 15 miles per hour. Overnight, lows in the 50s are expected.
Tuesday will largely be a repeat, though high temperatures will creep up another five degrees. Wednesday through Sunday, expect daytime highs in the 90s with minimal chances of showers and thunderstorms.
Currently, KiowaCountyPress.net Live Weather from downtown Eads shows WNW wind at 3 mph. Late Sunday afternoon, winds were gusting to 26 mph. The temperature is 25, with 0.00 inches of rain so far today. Yesterday, 0.01 inches of rain was recorded in Eads, with a high of 73. The strongest wind gust since midnight was 12 mph, while the high temperature for the day so far was 39 at 02:33 PM.
Elsewhere in Colorado, the San Luis Valley saw a freeze warning Sunday night as temperatures dropped to between 29 and 33 degrees. Parts of southwest Colorado experienced a freeze warning Saturday night for similar temperatures.
Mountain areas continue to show flood warnings and advisories due to high water from ongoing snowmelt.
Kiowa County Weather Outlook for June 24, 2019

Community

High

Low

Chance of Precip

Wind Gust

Direction

Arlington

85

54

0

10

S

Haswell

82

53

0

10

WSW

Eads

82

52

0

15

WSW

Brandon

82

52

0

15

WSW

Sheridan Lake

84

52

0

15

WSW

Towner

84

53

0

15

SW
Weather information updated throughout the day is available at http://weather.KiowaCountyPress.net.