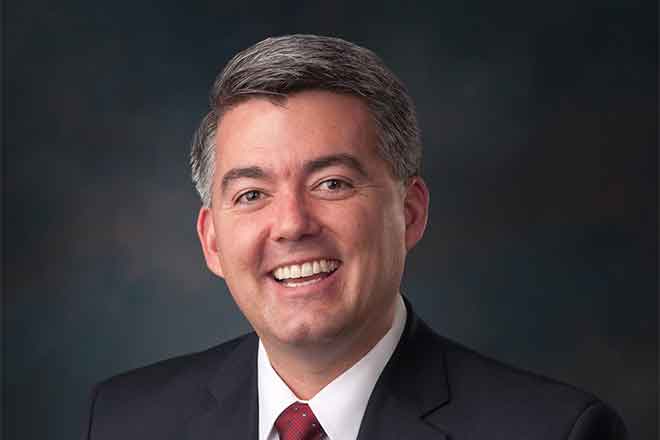 Published
Monday, August 26, 2019
U.S. Senator Cory Gardner (R-CO) concluded his annual Colorado Farm Tour in eastern Colorado, where he visited a variety of agricultural producers and held roundtable discussions with local officials and constituents in 15 different Colorado counties.
"My annual farm tour is a great opportunity to speak directly to Colorado's agricultural producers and hear what farmers, ranchers, and small business owners want to see done in Washington," said Senator Cory Gardner. "We heard over and over again the need for more physicians and access to broadband in rural Colorado, and we worked together on ways we could enhance the workforce, strengthen the local economy, and connect Colorado's producers to global markets. I'm grateful to everyone in Eastern Colorado who participated in our discussions to build a stronger agriculture industry and quality of life in Colorado."
Gardner visited a wide variety of agricultural businesses and constituents in 15 Eastern Colorado counties, including Greeley, Weld, Washington, Logan, Sedgwick, Phillips, Yuma, Kit Carson, Lincoln, Cheyenne, Kiowa, Prowers, Baca, Bent, and Crowley.
He stopped at family farms, ranches, wind farms, agricultural businesses, and held roundtables and meetings with constituents and local officials. A common concern brought up at the Senator's stops were ways to enhance the infrastructure in rural Colorado. Gardner, who has secured more than $300 million in infrastructure grants for Colorado since being sworn into the Senate, said investing in infrastructure is a top priority of his as a member of the Senate Commerce, Science, and Transportation Committee